Vedic Astrology and Horoscope
Vedic Astrology, which is about 7000 year old is the oldest branch of Astrology. This Science, which is mentioned in the Vedas, has been carried down through generations. Vedic Astrology uses a system of time and date of birth.
Your Free Horoscope at indastro.com
Ask Pt. Punarvasu / Pt. Onkar Nath
Type your question here...

ccare@indastro.com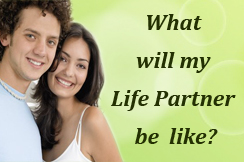 Sanjay Dutt's Court Case?

Vedic Wisdom : Read Your Own Horoscope
Get the pleasure of reading the position and effect of all 9 planets in your horoscope. Take this first step towards being an amateur/family astrologer -
Free
Read your friend's and family's birth chart and become a centre of everyone's attention.
Read Your Own Horoscope
Astrological
eMagazine
Indastro bring you the legendary Astrological e-magazine by email every month.
Free Horoscopeby Email
Sign up for free horoscope via Email